I put together a page of beautiful awesomeness for you! It will be ever-growing - I will be adding new things often! I still have a folder of goodness to add & will continue to add goodies as I find & dig into more, so check back in every once in awhile.
There will be free eBooks & eCourses, there will be paid products & services - PEOPLE - that I have BIG love & faith in.
Enjoy, dear hearts!
I of course wholeheartedly believe in all of Kind Over Matter's offerings so I am going to share them here too!




Metta in Mantras: a guided meditation kit : Jenn is a longtime soul sister of mine, I love her beyond words, her newest offering is so beautiful & loving.

I am a strong believer in meditation, it's an integral part of my self-care.

When I meditate I wear headphones, either listening to relaxing meditation music, a set of sounds that I created or a guided meditation, so I've listened to many, MANY guided meditations & truth be told, I'm very picky about what I listen to… Metta in Mantras is one of the best guided meditations I've ever listened to. Jenn's tone is so gentle, the pace is perfect, the imagery is peaceful, the music soothing, the journey… pure beauty. Not only is it visually & aurally pleasing, Jenn has a gift, she makes you feel completely & totally safe, loved, alive, centered… happy.

I found myself smiling throughout it. I got goosebumps several times. Jenn leads you into the divine center of yourself, blessed bliss. A small investment of money, time & effort = a very high payoff, I slip my headphones off feeling lighter & loved beyond measure.

---
Parachute Promise : I absolutely ADORE Kat & what she is doing in this world.

Her pins are such a thoughtful & unique gift for someone that you love. She believes people matter & so do I, all too often, we forget to tell them. This is the wording that comes on a card with the beautifully packaged pin(s) :

In the world of tandem jumping a special parachute system is built for two. No one moves faster or slower than the other. Both jump together, both free-fall together, and both descend to the ground together. These two parachute pins represent this life's journey we have been blessed to walk with one another. One is for me, and one is for you. Let them serve as the testament that our joys were doubled, and our sorrows lessened, because they were shared. We offered our shoulders so that the other could cry. We offered our laughter so that the other could smile. We offered our hands so the other may be steadied. Even through life's free-falls we always landed side by side. Thank you, for all that you have brought to my life. I am honored to call you my friend. : So much YES in that.

---
The Slice of Life Project : is a photography eCourse that runs every season. It was one of the best things that I have done for myself lately, hands down. Not only does Darrah have a remarkable talent for taking photos, she also has a gift for helping you open your eyes to what's important in your life. She helps you see the beauty in chaos. She helps you see the bold color in your day-to-day. She has an encouraging, gentle & loving teaching style that leaves you smiling & believing in yourself. It's funny, it would be 3am my time when the course would come in via email every week. More often than not I would be up with my littlest one, trying to get him back to sleep. Sometimes, when I am rocking him back to sleep, I will use my phone to try to keep myself awake, I was always thrilled to see her lesson come in. After I would read the lesson I would be bursting with so much inspiration, unable to sleep, wishing that the sun would hurry up & rise so I could start snapping photos.

The Slice of Life Project not only showed me a different way to find & photograph the beauty in my life but it enriched my life as a whole. Darrah has a gift & I am so glad she is sharing it with the world, I urge you to let her give it to you.

---
Wild Sister Magazine : a monthly online magazine created to empower women. It's GORGEOUS, both aesthetically & in subject matter -- full of light, love & passion. It just SIZZLES with incredible energy! I can't wait for the newest issue every month! You can check out my full review here. Jen just put together a bundle pack of the first 6 issues! So sweet for those of you who are new to Wild Sister!

---
Sprout Magazine : a monthly online magazine, strives to uplift and inspire by cultivating color, beauty, and meaning in our daily lives. Love what Amanda has created, so beautiful, so her, so good. I look forward to it every month!

---

Some of these you will have to sign up for, some not, but they're good, oh yes, so good & FREE:
The Receiving Project is a Free 32 day E-Course designed to help you learn how to receive all the amazing gifts that are waiting for you. Learn to receive abundance, inspiration, prosperity, support & love. The emails are full of wisdom, guidance & gifts to help you through the process, opportunities to bust through the blocks that hold you back from manifesting & receiving all you want! Oh man, I just love Jo Anna, she writes regularly for KOM (read her posts here!) & I've coached with her - pure magic.

---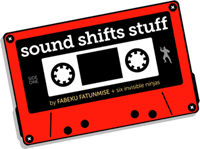 Fabeku Fatunmise - helps you get past stuck & struggle through sound - Sound Shifts Stuff is free download - I love Fabeku's work, after I received his sample I bought his CD & listen to it often... & it works. Fabeku is all around awesome & the kindest person on the web. Check out his blog for the smartness! I also had a sonic vroom session with him on my birthday (!!) & it totally rocked my world.

---
---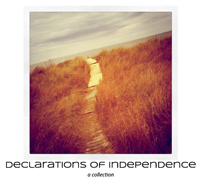 Declarations of Independence : A collection of Declarations from super-awesome people doing what they love compiled by Tara Swiger! Inspiring, funny, sweet - I heart this eBook so much!

---
23 Things You Might Not Know About You is a free eBook compiled by Lisa Baldwin. She asked 23 glorious humans if they'd like to write a love note, a big dose of encouragement, smartness & truth, so honored to be a contributor to this beauty!

---
Tanya Geisler - I adore Tanya! She offers a fantastic eBook, The Joy Pages, it's about finding & choosing Joy, no matter the circumstances. Wisdom + laughter equals wonderfulness!

---
---
---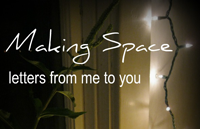 Making Space : a free eBook about space. 22 letters from Hannah that I sunk so deep into, I felt as if they were written just for me. Sparking joy, inspiration, passion. Share them with your soul sisters when they need gentle words. Or a lift up. Know that you are not alone. Make space in your life for you. LOVE!

---
Less Ordinary Living : a beautiful collection of 12 short personal essays on life, yoga & femininity from Amy Palko

---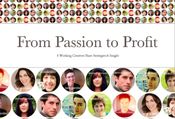 From Passion to Profit e-book curated by Laura Simms is a must-read for aspiring & thriving creative entrepreneurs. Fear, myths, money, boys, going pro, freelancing & more!

---
How to be Happy: Free Book + 35-Page Workbook by Cara Stein : You can build the life you want & be happy. It's not a trick or a scam, it's not a bunch of silly nonsense you tell yourself & try to believe & it's not outside your power. It's real & it's a gift you can give yourself.

---
Loss Love Life created by Nicola Warwick is a free guide & workbook about the transformative power of loss, change & transition.

---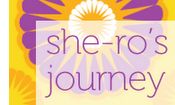 She-ro's Journey : Jen Louden asked 47 women to respond to the question: How are you stepping into your she-ro's journey these days? Here is what they said - compiled in a gorgeous & inspiring & free love-fest e-book! Essays, photographs, videos, poems, art – amazing voices to inspire your journey.

---
---
30 Good Days : Whether you're stuck in a rut of downward spiral or flying high on the groove of greatness, 30 Good Days will inspire you, bring comfort and hope, and provide you with a whole lot of pretty eye candy to help you rock it, solid gold. I thoroughly enjoyed this free email course, so good!

---
Some of the above links are affiliate links, so if you purchase through these links, not only will you be supporting the beautiful creator, you will also be supporting Kind Over Matter & my family as I will receive a percentage back from each sale. I believe in honesty, trust me when I say that I only provide affiliate links for things that I wholeheartedly believe in.