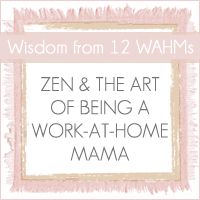 an eBook
Zen & The Art Of Being A Work-At-Home Mama
- 12 WAHMs share their wisdom
- My journey as a work-at-home mom
- Inspiration & Plans of Action out the Yin & Yang!
- Not just for Mamas!
In this book, I am sharing my story. I am sharing systems, encouragement & ways of thinking that totally shifted the way I move in Mamahood, my business & in life. It's honest, hopeful & helpful. It's full of love, for you, for me, for our businesses, our children & the world. 140 pages of my know-how divided into 22 sections of sage, poetic + practical advice wrapped up in a zentastic bow because I believe in your freedom just as much as I do mine.
CLICK HERE TO LEARN MORE
.
Digital Kit
How to Create Your Own Printables Kit
- 14 Templates
- 10 Tutorial Videos
- an eBook
Did you ever google "how to make printables"? When I started making them I looked everywhere for a guide, templates, videos & found almost nothing. This kit includes 14 blank templates that make printables super easy & videos that show you how to use them. Also, an eBook sharing awesome resource hubs, how to share the printables on your blog & where to submit them to drive traffic to your blog + so much more! Sound like a YES to you?
CLICK HERE TO LEARN MORE
.