I am so completely jazzed that you are here!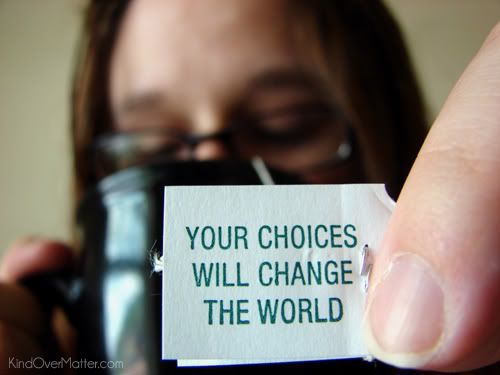 Kind Over Matter is a community of loving souls changing the world & we would love to have you join in on our efforts. Sound lavishly overstated? It's not.
What are we doing exactly? We are leading authentic lives doing what we love & by sharing that, by giving it a voice, we are helping more people step into their dreams & greatness.
What does this have to do with Kindness? Well, I'll tell you.
When you are tapped into & share your most real self, when you shine your light without fear & shame, when you are open to grow, to be creative, peaceful, loving, when you tell your story -- you are doing the world & yourself the
biggest
Kindness.
Why? Because you are giving others the permission to do the same - one soul at a time - by holding on to your self-worth, your self-respect, by doing good, by being a beacon of kindness & love - you set an example, when like-minded people get together, it forms community &
that
acts as one big permission slip to the world.
There are 5 ways you can contribute to Kind Over Matter besides becoming a sponsor, get all the sweet details here!


Hop on over the
WELCOME page
, it will help you navigate through this vast ocean of goodness, I want you to feel at home here.
Don't want to miss any of this goodness? You can subscribe via email
here
!
Right now, I'm going to get into who I am & tell you the back story of how Kind Over Matter was born.
photo by my incredibly awesome photographer friend Casey Rearick
Hi, I'm Amanda, curator of
connection
& provisioner of benevolent beauty. Mama. Lover. Spiritual Rebel.
Poet
. Multi-Passionate Solopreneur. Kindness Advocate -- &
THIS
is why I do what I do.
I believe that part of my purpose here is to aid in raising human consciousness. I believe in oneness & the resilience of the human spirit.
I believe in YOUR freedom just as much as I do my own.
Kind Over Matter &
these goods
are my tools & gifts to the world.
These are
my stories
.
I am a self-taught artist, writer, designer & a big-big dreamer. I haven't had any formal education on cultivating peace & love in others but I feel that my past experiences working in health care, as a hospice nurse, nursing assistant & an activities coordinator in a nursing home, guided me to go this direction with my creativity.
Being a 4th generation entrepreneur, there has always been creative goodness brimming with entrepreneurial spirit surrounding me. So, take that & mix it with my compassion for the human race & my love for making one smile & this is what you get:
Kind Over Matter
.
I love celebrating people. I love rooting for people to be their greatest selves & make their dreams happen. My hope is that I set an example showing that you can thrive by doing it with love & kindness... & have a helluva lot of FUN doing it. I'm a bit a goofball. I swear a lot. Music, laughing, kissing, writing & dancing are 5 of my most favoritest things.
If you'd like to learn more about me, hop on over here:
AmandaOaks.com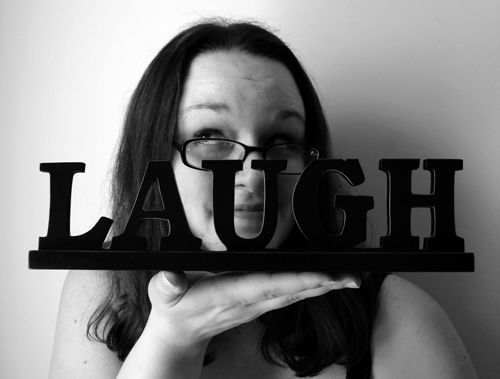 My soul sister Jenn Gibson & I
started Kind Over Matter
in February 2009 (she has since
parted
to tend to her big dream), with the hope of spreading love & kindness by
card dropping
. Since, it has blossomed into a lovefest full of awesome & creative individuals -- & it's damn near breathtaking.
I live in western Pennsylvania with
my love & life partner
, Kurt. We have two awesome & loving sons, 4 year old
Zenin
& 1 year old
Joel
- you can
"meet" them here
, I am blessed. I am a crafter, I make
art
,
books
& love taking
photos
. I am the author of several poetry chapbooks.
I'm an ever-growing, always learning, work-in-progress, just like you.



Check out Hooptacular for more of my hoop dance journey!




An interview with my friend Bern from YourGreatLifeTV.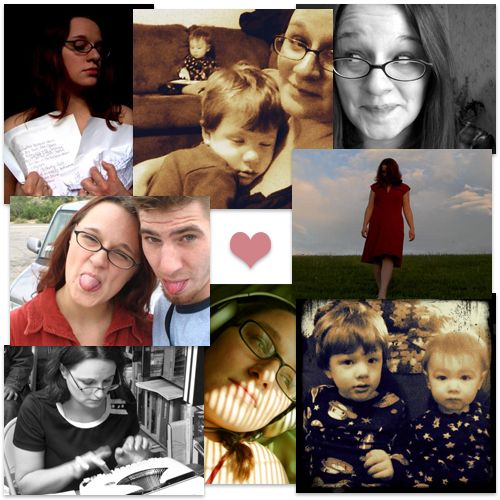 ---
photo by my incredibly awesome photographer friend Casey Rearick
Connection & Contact Info:
Email : kindovermatterblog (at) gmail (dot) com : Please be patient with my response.
FAQ section : coming soon.
Facebook :
Kind Over Matter
: Join over 15,000 awesome people making a difference.
Twitter :
@kindovermatter
Interested in writing for Kind Over Matter?
There are 3 ways you can contribute to Kind Over Matter besides becoming a sponsor, get all the sweet details here!



Share a button!



All of Kind Over Matter's
sponsors
are small business owners, they are creative geniuses at their craft & I am extremely honored to have them be part of my space here on the web. Please take a moment to check them out, you will fall in love. Interested in advertising?
Click here
!
Would you like to become an affiliate? Learn more
here
.
Check out Kind Over Matter's Press Page
here
.
Heaps of love to you, again, thank you so much for being here! xox
Love,