Post by Glenda Myles for the Love for Love series.

A Call to All Awe-Inspiring Women
Our world is changing. A constant state of flux. Minute degrees to catastrophic rips. We evolve and adapt yet some things are still broke; unfixable? Our hearts ache.
We can stand back and watch it unfold, wishing it would get better. Can we harness our creative forces and mold, shape, and create the world that we want to have? Our hearts ache.
We grow and evolve as women. We must learn to harness, understand and appreciate our power.
Our strength.
Our beauty.
Our intuition.
We grow and evolve as women. We must teach our daughters, our sisters, our tribe to stand together.
Our voice.
Our truth.
Our community.
We grow and evolve as women. We must support each other, stand together, and lift each other up to move forward.
Our dream.
Our vision.
Our future.
We must stand strong, together…
For our own selves - our bodies, our births.
For our families - our partners, our children.
For our community - our friends, our tribes.
For our world - for all beings, for all life.
The feminine has deep understanding of the power of matter. Women carry the instinctual knowing of the divine substance in matter and of how to bring this substance into life, because this knowledge is fundamental in the process of giving birth, in bringing a soul into human form. Now this wisdom is needed for the regeneration of the earth, for the earth's awakening. ~Llewellyn Vaughan Lee
We need to feel the power within each of us, allow it to rise up, and connect us to our Selves and each other. With that power we can bring change to the world; we can heal the world.
And the world needs to be healed.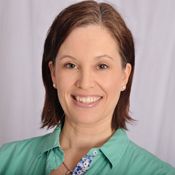 Glenda is a healer, coach, and teacher as a doula, educator, reiki practitioner, dance facilitator, kundalini yogi, and earth-medicine creator. She facilitates a group called Awe-Inspiring Women, a community based on respect, support, education and, occasionally provoking a conversation, so that we can take responsibility for the world we've created and encourage a better world.