Post by Beryl Ayn Young for the Kindness in Business series.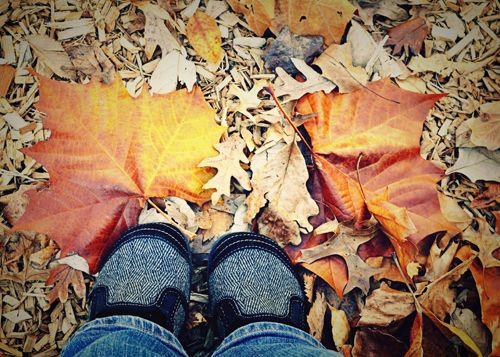 photo by Beryl Ayn Young
Lighting Your Fire
When you became an entrepreneur, did you think that erecting a business was a bit like lighting a match?
Once that website went live and you set out into the depths of world wide web you might finally be able to set up camp and ignite a fire so fierce that you'd kiss a day job goodbye forever.
Instead, perhaps you've discovered that being an entrepreneur is less like lighting a match and more like rubbing two sticks together waiting for fire to magically appear. Oh there's a fire inside of you for sure — passion is what started you on this journey in the first place, but getting it to ignite and grow and spread like wildfire is where you're stuck. Stuck in the middle of the woods, with the sun is going down, a chill in the air, and growing more discouraged by the minute.
If you've ever been there, let me assure you — I've been there too.
Last year, instead of being stuck in the woods, I felt stuck at a day job that wasn't serving me or my family and I desperately wanted to be done. I was burnt out (no pun intended): waking up to an hour long one way commute to teach at the local elementary school, trying to be a fun and lively mama to an energetic toddler, and working late nights to build my heart work creating mama centered photography courses on the side.
I'd tell myself — If only I could get these two sticks to ignite, if only my message would spread like wildfire….then maybe I'd be able to finally do this meaningful work full time and be around for my daughter and family more.
That fire, once it spread would be warm and cozy. We'd finally feel at home in the woods.
But creating fire with just two sticks is hard.
Really hard.
There are other practicalities that keep that fire from lighting up your life. The rains come pouring down, the wind blows too strongly (or not at all), your sticks break in half.
With the sun going down on another school year for me, time was not on my side and with no matches in sight I had to make do with those two sticks and fight to find light in a darkness.
I began to realize how desperately I needed the health insurance my day job provided, I realized how much I do like taking home a steady paycheck, and I realized that I do love the teachers and students at my day job who feel more like extended family most days rather than colleagues. .
So right now I sit and wait.
Content with my two sticks, zero matches, and the fire in my heart waiting to be spread.
If you're waiting too, have patience dear friend.
On those days where you struggle to find the balance between your dream life and your practical life take time to pause. Find gratitude in the here and now. Even when it's cold, dark, and a bit uncertain there is still light. You might have to build your dreams a bit more slowly. Or possibly stow away some of those big ideas for later.
Soon it'll be your time to shine.
Just keep on rubbing those two sticks together as fast and furiously as you can. When the stars align just right, the seasons change, and the wind blows the right way, that spark with ignite and spread your message all warm and cozy – your wildfire finally burning bright.
Beryl Ayn Young is a wife, mama, teacher, and photographer who offers photography lessons to nourish the mind, body, and soul over on her personal blog. Beryl believes in lifelong learning, photographic healing, & a glass half full perspective. She teaches e-courses and and provides photo coaching aimed at teaching you how to improve your camera skills and cherish life's journey. Get inspired on your photography journey with one of her many freebie lessons or classes right here.