Post by Jo Anna Rothman.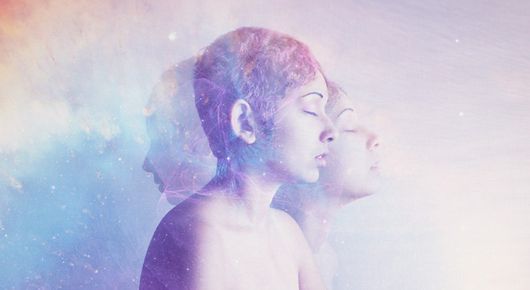 print by silentinfinite on etsy
The Language of the Universe
The Universe is speaking. Now. In this moment. Beckoning your attention, if you please. It has no desire, other than the fulfillment of yours. It has no plan, other than navigating the waters that your heart yearns for. It exists solely to love you...solely so that you can embark and revel in the adventure back to source.
The Universe is whispering to you. Shining. Dancing with you. For you. Opening its heart wider, so as to embrace you and let you know that you are home. Always. No matter what, you are present in the truth. When your eyes are closed, your fists are clenched and your heart seemingly shut off the endless possibilities, the love that always is...is still.
The Universe is answering your questions. Providing the subtle nudges, unveiling the mystery in even more mysterious ways. Leading you on the treasure hunt to fulfill the probing questions of your mind. The Universe holds out a map, with clues based in the realm of your pleasure. It opens the doors if you are willing to see them as such.
The Universe is listening. Hearing all parts of you and lavishes each aspect in what it wishes, despite contradictions and challenges. The Universe is responding to your prayers. Wishes. Desires. Spoken. Unspoken. Even unknown to parts of yourself. It is quenching your desires and fanning their flames at the same time. One miraculous ebb and flow designed to grant your soul the journey of this life time.
The Universe sees you. Your essence. Your truth. It sees you as whole. Perfect. Unbroken, always. It sees to the depths of all that you are. Past all the stories that line your head and into mighty purpose of your soul. It holds a bigger vision, one larger and longer than you in human form could even know.
The Universe is giving. Gifts of epic and infinitesimal proportions are waiting to be unwrapped. It is openly sharing the abundance your heart is ready for. You are granted what you will allow, and yet the generosity of the Universe knows no bounds.
The Universe is inviting you into the majesty of your soul. Providing endless opportunities to center back into the divinity of your being. To open up to the peace, love, joy that makes up the essence of your Self. You are being encouraged to remember that there is no separation between The glory of the Universe, you and everything else that is, was and could possibly be.
The Universe is speaking. Quietly...in a hush perhaps. But real...oh so very real. Listen, as there is a message in every breath. Every second. The Universe is speaking, just to you. Can you hear it? Can you feel it?
---
Psssst, it's Jo Anna's birthday today! What is she doing? Her generous & loving spirit is doling out gifts on her Facebook page, be sure to hop on over to play! I love you Jo Anna, you are gift to this world, I am so grateful to have you in my life, we all are. HAPPY BIRTHDAY BEAUTIFUL YOU! xoxox, A
Jo Anna Rothman, MA is an intuitive coach and facilitator of The Receiving Project. She revels in assisting people in falling in love with their lives. She is committed to living a life full of pleasure, purpose and enthusiasm. And perhaps most important, she knows the secret to the perfect s'more.
To read more of Jo Anna's guest posts on Kind Over Matter click here!