Post by Vivienne McMaster for the Kindness in Business series.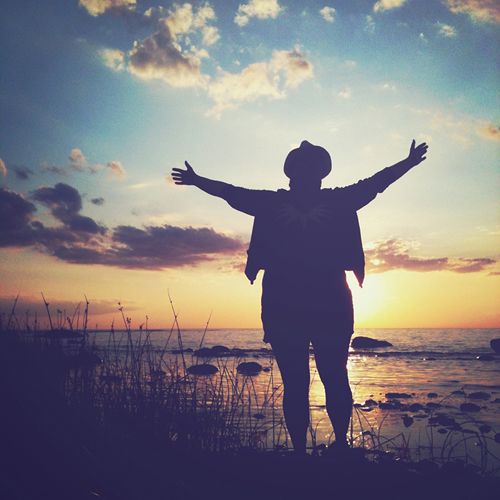 photo by Vivienne
The Business of Being Yourself
I'm two years into running my business and quite regularly it hits me that somehow I manifested a business that invites me to be me. I never felt like I was particularly good at anything growing up. Just average. I didn't thrive in school or even artistically. Then one day in my late 20's in the midst of a depression I started looking at the world through a camera lens and it changed everything. I felt like I found a place where I could thrive and eventually discovered that I could help others to find the photographer in themselves too.
I started telling my story, one of healing body image and learning to love myself. Surprisingly and eventually it became my work. Now 2 years into an accidental small business (that I am oh so grateful for), I'm digging deeper into what my business can be and how it can allow for me to grow and thrive within it.
Recently I had a bit of an epiphany during a few business mentoring sessions. I realized that though in many ways I had created a business that was based around what I truly loved creating and teaching people to created, I still held back in some ways.
I had so much worry about what others would think about me personally, which effected the way that I express myself online as well as through my business.
I realized how free I would feel if I let go of those worries and just let myself be more of me.
I worried:
Would they still love me if they knew my politics were way more feisty and left wing than I let on? And why am I holding back on that?
Would they still love me if they knew how important body politics are to me and how I believe that our body size does not define our worth. Do they know how sad it makes me to go to an event and hear every single person say disparaging remarks about her body at some point during the weekend. It makes me want to wail. Though that has always been a subtlety in my business, why don't I shout it louder?
More simply than that too, I felt like the silly parts of me didn't get invited to the work party. My big laugh, silly faces in self-portraits, the zany parts of me.
So I started on a mission to create a "Be Yourself Life & Business Plan".
I so admire creative entrepreneurs like Leonie Dawson, Andrea Schroeder and places like here at Kind Over Matter and Roots of She where there was so much bravery, vulnerability as well as an openness to evolve.
When I had this mentor session I realized that figuring out marketing, promotion, social media themselves weren't what I craved to change in my business. I wanted more me in those things.
More wild, free, brave, vulnerable, feisty, silly me.
I'm quite honestly still in the process of figuring out how to do that. I think that is such an important thing for us to remember and to be compassionate about. That just because we've created a 'brand' of ourselves as artists be it the owner of an etsy shop or a teacher of a workshop, it doesn't mean we can't shift that brand. We can let ourselves and our businesses evolve.
It feels scary to make these changes sometimes even if it is just sharing things we believe in that we may have previously censored. Or perhaps for some folks there are a lot of life changes happening and their businesses need to evolve along with the new things they are learning about themselves.
Are there parts of yourself you want to let shine more in your business or is your life changing and shifting and you'd like to have your business shift and change with it?
I'd love to hear your stories of learning to add more of yourself into your business and thank you for holding the space for me to share mine today.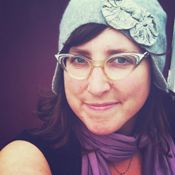 Vivienne McMaster is a photographer, visual storyteller and workshop leader with a passionate, supportive, rule free approach to getting creative with taking photos. She has a big love for helping people find the photographer within themselves. She believes, and knows from experience, that self-portraits can be incredibly healing (and also so much fun). She has a brand new website where she often shares stories that entwine images and words together.