Post by Laurel Bleadon-Maffei for the Kindness in Business series.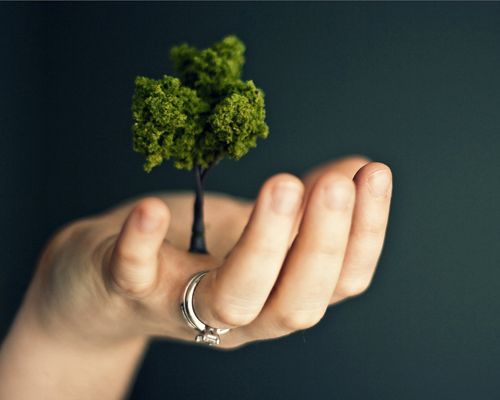 vintage dress by Alison Claire Photography on Etsy
Navigating Disappointment in Business
Every business owner has experienced disappointment. You launch a new product, class, web site or book proposal. You're excited. You wait for the accolades, the registrations, the positive reply. But the response falls far short of your expectations.
When this happens it is tempting to withdraw and wonder if the stillness of energy is a sign of some sort.
But some dreams and business initiatives take time to grow. They shift form and speak to you from deep within your soul.
Creating our dreams is often takes time. There are false starts and stops. There are big ideas that bring small results.
But if you withdraw too soon, you may miss the best part.
When I first started my practice I had an inspired idea for a class. I sent the announcement to my list. I had grand visions of having to rent a bigger space because of all the people who would want to attend. And guess how many people registered. None.
I was so sad and wondered if I could trust my judgment. But I somehow found the courage and created a second class. This time three people registered. We held the class in my living room.
The next class had six people and would become the cornerstone of my business. With each experience I learned more and I gained a better understanding of what worked.
It's six years later and I've now taught hundreds of classes and worked with thousands of people. If I'd taken the outcome of the first or second class as a "sign" I'd have folded up shop and let my dream fade away.
Your dreams are too precious to give up on them too soon. Give them time to grow deep roots and whisper their secrets to you.
There is a beautiful quote by the writer, Ranier Maria Rilke. It's from Letters to a Young Poet. It has helped me navigate the unknown more times than I can count.
"Be patient toward all that is unsolved in your heart and try to love the questions themselves, like locked rooms and like books that are now written in a very foreign tongue. Do not now seek the answers, which cannot be given you because you would not be able to live them. And the point is, to live everything. Live the questions now. Perhaps you will then gradually, without noticing it, live along some distant day into the answer."
Living the question is living in the unknown. It represents the willingness to be in the discomfort of a blind curve not entirely knowing what is ahead. Business is often like that. We take huge leaps of faith. We invest time, creativity and resources in a new project only to have it change form midstream.
Learn to be gentle with yourself when you are in the midst of creation. Your business has a life force, a destiny. Just like you it needs time to develop and mature. Make sure you encourage it and tend to it with love.
Yes, there may be times when you are disappointed and the reality doesn't come close to your vision. Still, love your business. You are seeding intentional energy into the world and one day soon, it will take root and things will begin to take shape.
Believe in miracles. Believe in making huge leaps forward while you're off on other adventures. Call in the co-creative energies of your divine team and trust in your mission.
Things are moving and shifting in your favor. Remember this. Your intentions and actions are creating a gorgeous wave of potential out in the world. Soon you will reap the dividends of your efforts.
In the meanwhile, go for a walk, eat an ice cream cone, connect with friends who make you giggle.
You're on purpose and you can trust your path.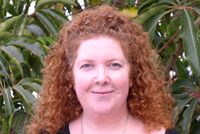 Laurel Bleadon-Maffei is a Spiritual Teacher and Angelic Channel who specializes in mentoring other soul-inspired practitioners in developing and sharing their gifts. Through classes, angel readings & coaching, Laurel assists you in stepping into your brightest light. She also serves as a direct voice channel for Josephus & the Wisdom Council, a delightful group of higher guides. Her web site is www.illuminatingsouls.com.