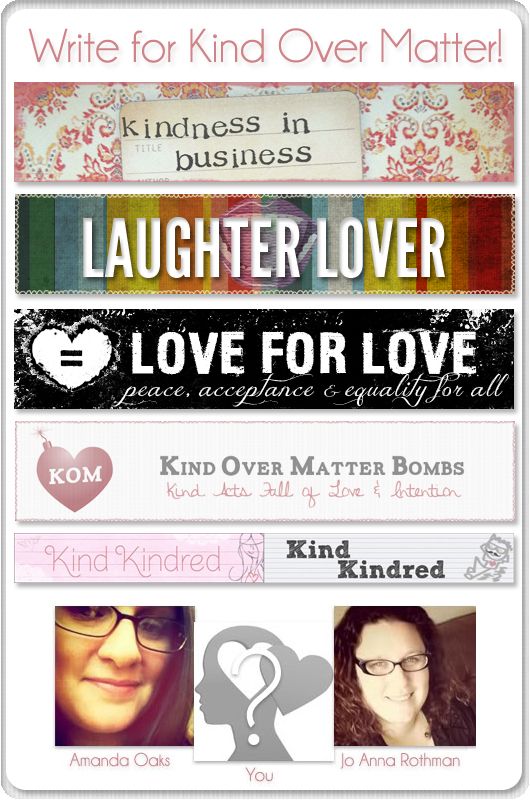 Click here to learn more!
Hi Beautiful You! Whether you're a writer or reader, I'm super excited to share these new series with you!
Jo Anna
& I will be sharing nearly every week & the
Kind Kindred series
will still be shining every Monday, as usual, but the rest of the series will pepper every month!
The first post will be next Thursday in the
Laughter Lover series
! (Do you remember the
Granny Panties story
Logan shared last year?! Oh yes! It's going to be SO FUN!)
I am lovin' so hard on the topics that are going to be covered! I felt that they were needed.
Please
read the details here
carefully & if one of the series speaks to you, follow the instructions to snag a date!
Right now, I have a few dates open in October & November for all of these series... I am trying to schedule posts up until the end of this year. I'm certain these dates will go pretty quick. When those are filled, I will close submissions for a little while & reopen them again near the end of the summer, to fill the first quarter or half of next year.
If you want to know when submissions reopen you can sign up for
my love notes
!
Let's rock this, yeah?
So grateful for all of you reading this, you make my heart sing the prettiest song.
Love & Light,