Inspired by this incredible track:
Starve The Ego, Feed The Soul
by The Glitch Mob
Which brings about an instant feeling of peace in me, like arriving home.
Enjoy!
Love to yooooou!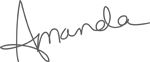 Psst… Check out the rest of the desktop designs I've created here & here are 26 free iPhone wallpapers by Etsy Artists!
wild spirit credit: septdesnovembre