I just sing
what I wish I could say
& hope somewhere
some woman hears my music
& it helps her through her day
—
by Ani D & album on repeat this week


This is Your Guarantee of Failure. Proceed anyway.
Anxiety Busting Summit : 11 Empowering Interviews to Help You Relieve & Heal Anxiety : Free Summit, Registration Required : Oh man, this is so needed & I wish that I would have had this magic about 10 years ago when I suffered from some super-crazy anxiety.


I totally flipped & ordered tattoos! (Here + Trust) Chickadee Road by Liz & Kelly! Eeeeeee!


ETA: More Rad-n-Temp Ink here (Thank you Raven!) + here!


Self-Portrait Prompt Cards playfully invite you to explore self-portraiture. I can't waaaaiiit for these! My DSLR remote came this week, dropping some fear & I'm gonna plaaaay!


What if our time here is an awesome roller coaster ride for our Spirits that we just take too damn seriously sometimes? - I can't express in words how much I love this post. Best. Questions. EVER!


Are handstand warriors & yoga teachers the only ones that are allowed to talk about things yoga related? Or is there room for someone like me? : Blaze. That. Trail. HELL. YES. Love you sistah!!!


Registration for Darrah's Slice of Life Project opened yesterday! I loved this class so much, you can read my full review here, if you scroll down a bit!


Two places to get sweet desktop wallpapers... here + here!


Currently obsessed with DIY Galaxy Clothing... I know, so last year but a few tuts for you here, here, here & here


Two bracelet DIYs that I saw & loved : braided t-shirt bracelets + fastest friendship bracelet ever!


DIY Skull Cut-Out Shirt! (or see a video tut!)




Kissing toddlers, taco feast with loving family, So Say We All (oh yes I did!), watching Joel blaze through puzzles & games on the iPad babbling all the while, open windows, cool night breezes, letting it go, Life on Netflix, quiet & eye-locked moments with Zenin, feverish colds that only last a day, hardcore crying after being triggered : cleansing, hugs, Susannah's book, new headphones on the way, trusting, having & being a soft place to land, dancing always dancing, 3 day weekend for Kurt (us!)

Deep Love, Respect & Gratitude,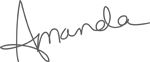 Walking, I am listening to a deeper way. Suddenly all my ancestors are behind me. Be still, they say. Watch & listen. You are the result of the love of thousands.
—
Linda Hogan
Native American writer