print by silvertreeart on etsy
You: A Love Letter : Do you know how beautiful you are? Do you have any idea about the corner of the world that get's held up because of your existence? Do you know about the...


Danielle LaPorte & Jen Louden Jam on the Power of Your People : This is so right on. I couldn't do this without my tribe. Must watch.


What is stopping you from letting your stuff go?
How do you release what does not serve you?
Beauty Everywhere : This portable gallery of gorgeousness has been sitting on my desk since last week. I love changing it out everyday & reading the story that accompanies the painting. Love.


How to Be Taken Seriously in Biz + Life : Ever jump in a pool fully clothed? : this story & message is a big fat YES for me.


Kick-ass Etsy Shop Alert!


This week only, you can get Issues 1-10 of Wild Sister Magazine (worth $47) for as low as $5.00 – it's Pay What You Can! : that's one heck of a deal! Don't miss out on this! Jen is holding the sale so she can get into B-School to learn everything she can about running a business so she can make Wild Sister the kickass empowerment machine she (& I!) know it is destined to be. BEAUTIFUL INTENTION!


Hey Mom, are you reading this?!? I know you could make something like this Skull Dress... a tank?!? Awesome, right?!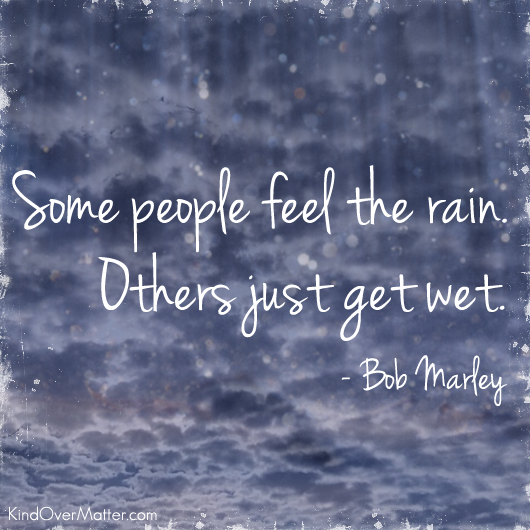 How to Listen : In this age of fast-paced, self-focused, technology-driven consumerism, taking a look at our ability to listen deeply to someone is a breath of fresh air in both its ordinariness as well as its profundity. Here are some guidelines...


Inner Excavation, this summer, read along meets free eCourse! I'M SO IN!


How to Build a Blog You Truly Love starts Monday! 20 all-star Contributors, including me, weee! Find your purpose, get inspired, stay joyfully focused, be authentic PLUS SO MUCH MORE!


Loooove Viv! Did you catch her Thrive interview in the the new issue of Sprout? SO GOOD!


DIY Dreamcatcher : swoooooon!


Mom Enough : Let's not let a magazine pull us apart — as though we must take sides as mothers. Let's celebrate Mother's Day in unity, knowing that in our love and the safety we bring to our children that we are mom enough. Getting lost in the details serves no one.



Joel turned 2, sweet celebrating & singing & loving
Date night!
There's a remote for my Nikon on its way to me, gonna drop some fear & look at what's true
Zenin is going to regular pre-school this fall, I am so proud of him
The awesomest custom mala is in the works for me, I can't waaaait to hold it, Dyamond is the BEST!
Phone calls & textin' with my tribe (this is a given every week!)
Lana Del Ray rocks my world
Finding peace in the chaos
Taking a nap all full of win right after launching (highly recommend, I do it every time!)
Shopping for little girl's clothes for my niece, a luxury when you have boys!
Joel saying Aunt Jeanie, Aunt Lisa & Lana when we talk to him about them visiting this weekend
I watched The Game for the first time since high school, love! It's on Netflix!
Thinking & planning & getting so damn excited about ze roadtrip next month to see some of my favorite people on this earth, eeeeeee!
Waking to Joel cuddled up next to me
Kettle Bell swingin' goodness
Homemade Iced Chai, wooooo!
Soft morning sunlight
Belly laughs kindled by silliness
New & super-comfy flip flops
Learning from & sweatin' super-bad decisions that were made with the best of intentions... sometimes you gotta sweat to shine
You... yes, YOU!


Deep Love, Respect & Gratitude,