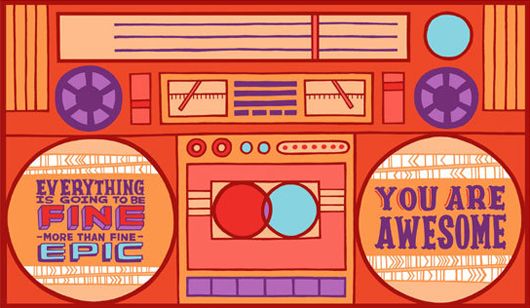 print by BettyTurbo on etsy
The picture that caused a storm in the fashion world. : People are so hungry for REAL.


The Not Knowing in Life : The thing is, none of us knows what's going to happen in life– to us, to the people we love dearly and feel it would be impossible to be without. We have health scares, we lose things and jobs and people–we are all touched by death and deep sorrows where we don't think we can go on, and sometimes we actually can't go on for awhile.


The Great Misconception About Love : This is the great misconception about love: That it entitles us to own someone — body, heart and mind. That isn't what love is. The pursuit of ownership over someone only creates suffering.


Quiet, sensual, sexy moments : eff what those magazines say, this is where it's at.


25 Self-Care Tips for the Body & Soul
Community : There is no one way that community looks : Beauty, & I'm introverted Leo too. I see you Viv.


What does it mean to be human? : When I remove the label of what "type" of human I am, I become more connected.


Poem It Out : excited to devour the lessons this weekend!


Photoshop CS5 Macbook Keyboard Skin : yes please!


Wedding Poster - Custom Thumbprint Heart Poster : LOVE THIS!


For the Littles : Started a pin board of creative projects & such for ze kiddos!


12 Beautiful Nature Inspired Product Designs

I shared the above tear-off poster in the 10th issue of Wild Sister, as usual, the issue is spectacular!




This Macro Cell Lens Band has been rocking my world (see above!), Joel babbling sentence after sentence, banana peels in the kitchen, private jokes between Kurt & I, Kat's insanely awesome birthday video + Jenn's Chi-pot-le. hijinks (both online but feel offline in my heart), loves notes via voxer, OMG Jenn's house in JUNE hellsyes! Spotify for-eva! Over-easy eggs + feta, Joel falling asleep to Adele, the boys running & playing together, making plans with Jason to hangout on 4/20, reading book after book to the boys, Z falling asleep playing with my ponytail day after day, paper collaging, trusting & letting go. SO much laughter.

Deep Love, Respect & Gratitude,