Guest Post by Liz Longacre for the Kind Kindred series.

print by AmandaRaeK on etsy
Showing Kindness to Your Shy Sensitive Soul
If you're shy and sensitive, as I am, you likely beat your sweet self up quite a bit. In many ways you're probably harsher with yourself than you are with anyone else.
You may hold resentment for how easily you bruise, how tender your emotions are, how cut wide open you can be.
You wonder why you're not stronger, why you're so afraid of judgement, why you're not always able to speak clearly when you want to, when you need to.
And so you get angry with yourself. You get sad about who you are. You grow a grudge, against yourself. And you envy others who so easily live their lives out loud.
Before you know it, you're brewing a pot of self-negativity and no one's bruising you up more than You.
It's so easy to fall into this pattern. Shyness and sensitivity can deeply impact your life and not always in the best of ways.
It took me a long time to learn the serene beauty and strength these qualities actually embody. We are taught to only see them as weaknesses but those teachings are shortsighted.
The shy and sensitive have so many amazing gifts. We are kindness foragers, perception savants, acute aura readers, intensely loving listeners, sweet community nourishers, deeply pensive theorizers, future betterment seekers, mystery and allure embodiers, deep conversation thrivers, soulful articulate scribers, loyal hard working dedicators, fiercely protective caregivers, compassion manifestors, and so much more.
The worst thing you can do to your shy sensitive soul is to be your own worst enemy. What you resist persists and what you focus on expands. Resisting who you are only fosters the very negative emotions that hold you back. Focus on all the glory within your soul instead and your most powerful self will rise up to meet the world. Instead of trying to "overcome" or "get over" the essence of who you are, let your essence be your friendly guide.
Your shyness and sensitivity teach you about the depths of life, love and emotions. Use that insight to teach others. Don't deny the world your truths because within your truths your genius lies. Try to pretend to be someone you're not and you lose all of the magic that makes you you.
Forgive yourself for all that's in your past, forgive others too. Accept everything as it is today and you'll take your strongest steps forward. Hold on too tightly to the past and to your perceived weaknesses and your steps will be weaker and strained. So will your voice.
Change your perception to illuminate your strengths. Embrace who you are and you'll transform your perceived emotional roadblocks into the beautiful highway you thrive upon.
So be kind to your shy sensitive self because who you are is so beautiful. Let your sensitivity be the light that shines into the depth of your soul. Embrace the essence of who you are and you'll give your gifts to the world more freely and advance the very purpose of your beautiful being.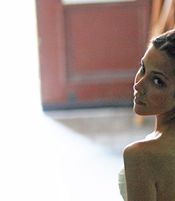 Liz Longacre is the founder of Gentle Living. Gentle Living embraces all aspects of living a gentle but powerful life. From self-love and acceptance, to animal welfare, to travel, to home decor, to a shy girl's manifesto, to an animal friendly travel department, it's all gentle; not weak, just gentle. Join us.