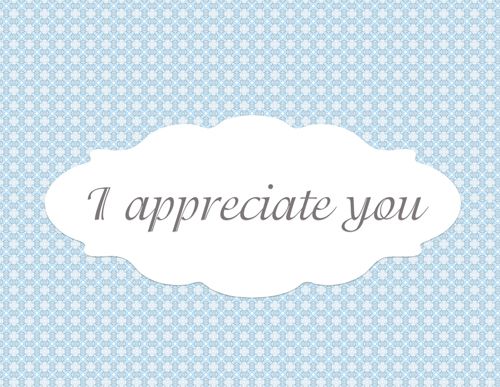 I APPRECIATE YOU Kind Card – PDF
Envelope – PDF
Just download, print, cut, fold & give!
The phrase above came as a suggestion from one of KOM's lovely readers last week. I really love this sentiment. I've been both the giver & receiver of this expression & let me tell you it feels great on both ends. Letting a person know that they are seen, that what they do is appreciated, is one of the greatest gifts you can give someone. Who will you pass this along to today?
You are still welcome to make suggestions, I'd love to hear what you'd like to see on a Kind Card — comment below with a short & loving phrase & you might see it on a card in the future!
Also, if you sign up for my newsletter, you will receive printable Kind Cards that are exclusive to my newsletter subscribers only!
Happy Giving!