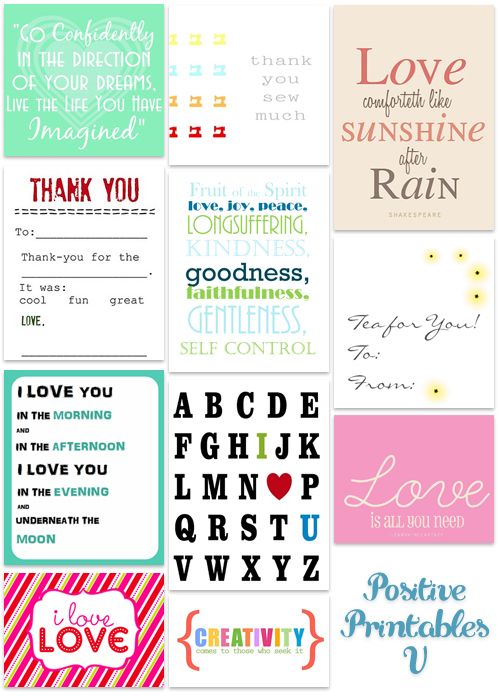 Go Confidently Print
Thank You Sew Much Card
Love Comforteth Print
Thank You Note
Spiritual Subway Art
Tea & Seed Packets
I Love You in the Print
ABC Love Print
Love is All You Need Print
I Love Love Print
Creativity Print

See Positive Printables Lists I-IV here!

Check out Kind Over Matter's 60+ Printable Freebies here!

Enjoy!



Do you want to learn how to create your own printables? I created an awesome kit that includes 14 templates + 10 tutorial videos + an eBook to show you how!
Click here to learn more!