Printable Merry Christmas Banner Flags
Christmas Subway Art + Banner
Christmas Version of 'Keep Calm" Printable
Holiday Garland
Gift Tags & Mini Candy Bar Wrappers
Holiday Dressup Doll
Round Printable Merry Christmas Banner
Christmas Typer Poster
Holiday Gift Tags
Holiday Tags in Three Color Choices
Holiday Tree Cones
Free Gift Tags, Cards & Gift Card Sleeves
Get Your Swag On Art Print

Don't forget to check out my DIY Christmas Craft Rally from last year too!
Check out Kind Over Matter's 60+ Printable Freebies here!
Do you want to learn how to create your own printables? I created an awesome kit that includes 14 templates + 10 tutorial videos + an eBook to show you how!
Click here to learn more!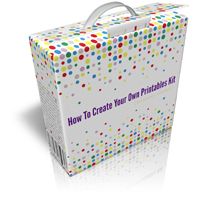 Okay, so, I wasn't planning on putting this on the blog. I actually made it on the fly yesterday to make Kurt (Mr. KOM) laugh. I changed our desktop wallpaper on the sly so he would find it on his own (I love doing stuff like that!) I thought it was cute & funny, so I thought some of you might too. So below, you will find the Desktop Wallpaper & I whipped up a printable that sports the image too! I love that it's an optical illusion!


It's Nice to be Naughty Printable Card (5.5" x 4.25") - PDF
Envelope - PDF

It's Nice to be Naughty Desktop Wallpaper (1638 x 1266) - JPG

Enjoy!