Be kind to yourself by Erin Carver
Kind Over Matter focuses a good lot of it's energy on your mental well-being. You come here for a pick-me-up, to reflect, to feel good, to be kind to yourself & others…
On Thursday, I sent out a survey to our lovely Newsletter subscribers asking for feedback. I wanted to know how they would feel about Kind Over Matter running a Wellness & Fitness Challenge for the month of December. The results were exceedingly positive & one thing that was overwhelming one-sided, no matter if you were overweight or if you weren't, exercised regularly or you didn't, was this:
You wanted motivation.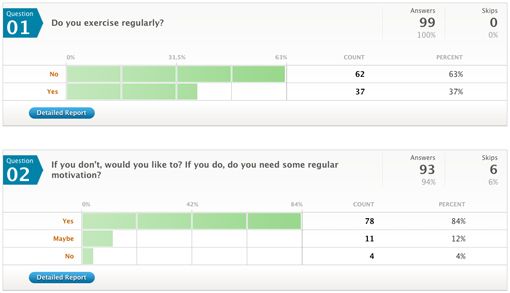 Well, guess what? I need it too!
I wanted to run this challenge because in coming here, not only do I want to help your spirits stay healthy but I would like for all of us to keep our physical health at the forefront of our minds as well. When I am taking care of my body, I am at my happiest- hands down.
My intention was to run this challenge & then, if the response was awesome, I was going to create a community for support. A community that could track exercise, food, weight, somewhere where we could connect, hold each other accountable & show each other support. Well… I don't have to, there is already an amazing social application that has helped thousands of people already. I had heard about this app a while back, but it was only available for use on the iPhone but luckily for us, it's now on the web! Serendipity is such a lovely thing, Ez from Creature Comforts (one of my daily reads!) linked to Lose It on Friday. When I clicked it, I sat there stunned… & thought, there's no reason to wait until December 1st to do this, it's all right here, I'm ready. No day but today! So I began…
Let me give you a little background as to where I'm at physically, I am around 50 pounds overweight & haven't exercised regularly since last year before I got pregnant. I've had spurts here & there, but nothing has stuck. Putting that out there for all of you to read, believe me, it wasn't easy to decide to share that but, it does something. It holds me accountable. I know I am not a number, this isn't even about numbers, it's about getting on the road to optimal health & it would be really awesome to travel that road with all of you, if you wish to. I will be sharing bits of my story with you along the way & hopefully bringing in some rockin' guest bloggers as well. Don't fear though, this is not going to take over Kind Over Matter as you know it, it's just going to be a lovely addition to it!
What it boils down to is this: I'd like for us to treat our bodies the way we want to treat our minds by creating & coming to this space – pouring Kind Over all Matter.
So, here's the plan:
This is 5 Week Wellness & Fitness Challenge that will end on December 21 but will hopefully continue through the next year by use of LoseIt.com.
My Personal Goals for the 5 Week Challenge are:
Increase flexibility through stretching
Increase strength with dumbbells & training exercises
Increase aerobic stamina by dancing, using elliptical, climbing stairs & power walking, etc.
Keep my calorie intake between 1,800 – 2,200 to maintain my milk supply
Drink around 64-80oz of fluid each day
Lose 5 pounds
If you haven't seen the Lose It program yet, you are going to love it. It's super easy to navigate & it pretty much does everything for you besides the actual exercising, ha. Besides being able to connect with your community, one of the best things about it is that the privacy settings give you control of what you'd like to share, & who you'd like to share it with.
Here is a little overview to get you started!
To play along:
Comment on this post or write a blog post on your blog linking back to this post via the Mister Linky widget below, telling us your goals for the 5 week challenge, your stories, your wins or struggles. If you'd like to connect via Lose it leave your first & last name &/or your email address in the comments so everyone can find you! If you are on twitter & want to tweet about your progress use the hash tag #bkind2yrbod
Let's Do This!
(Disclaimer: I am not at all affiliated with LoseIt.com nor I am a Health/Fitness Guru. Please start your fitness program at your own risk.)