~*~

Spring is here! We are so excited to share with you this awesome collaboration between ourselves & the beautiful gals from Spring! Have you visited Spring yet? If not, you're into for a huge treat! Their videos are extremely insightful, with four creative entrepreneurs & inspirational bloggers discussing hot topics such as Gratitude, Intentions, Goals, Support Systems & Money - it's gold! The videos are very entertaining, I found myself while watching nodding my head seriously in agreement & also giggling along with them in parts. We are definitely rooting for them!

So, we teamed up with these inspirational ladies to make a GORGEOUS Printable Affirmation Gift Set for you! As you can see in the above photos we've included two cards for you to choose from, both built to hold your Daily Affirmation. You can print these out & set them on your desk or anywhere in your home as a mantra for you to repeat throughout your day. There are 36 affirmation cards total, as you will see below, 6 from each of us & also a cute box for you to store them in! All the pretty patterns used are designed by the lovely & talented Jessica Gonacha Swift! Thanks Jess!

We hope that you can feel the warmth that this set radiates, we created them just in time for Spring (It's Tomorrow! Happy Spring!) because we all know what a looooong winter it's been for a good lot of you!

Now, on to the Affirmations! After you grab ours, have fun visiting Spring & each of these awesome ladies' blogs to get theirs!

~*~




Download:
Affirmations by Jenn Gibson 1/6 - PDF
Affirmations by Amanda Oaks 2/6 - PDF

~*~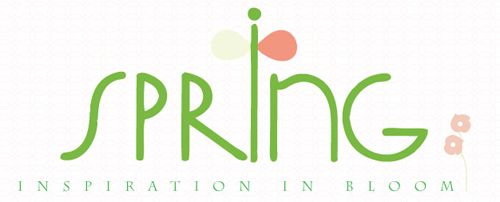 ~*~




Jess Constable is a Chicago-based jewelry designer with a line called Jess LC, that she began at the age of 15. Now her line is carried in boutiques nationwide & has an international following. She also blogs about "making under" & designing a life with intention on Makeunder My Life. She lives in Chicago's Lakeview neighborhood next to a dog park (where she fantasizes about walking her not-yet-existent Westie, Elsie). Her hobbies include running, decorating, & shopping at Trader Joe's.





Visit Jess' blog to download her Affirmations PDF:
Affirmations by Jess Constable 3/6



~*~







Michelle Ward, aka The When I Grow Up Coach, has a BFA in musical theater from New York University/Tisch School of the Arts as well as her life coaching certificate from the International Coach Academy. As a creative career coach, she specializes in getting fellow creatives out of soul-sucking jobs & into passionate careers. Michelle lives in New Yawk City with her hubby Luke & their Roomba. She starts every morning with a dose of Judge Judy justice.



Visit Michelle's blog to download her Affirmations PDF:
Affirmations by Michelle Ward 4/6

~*~

Carolyn Rubenstein is the author of Perseverance, a book that profiles young adults who exemplify resilience in the face of adversity. At age 14, she started a non-profit organization, Carolyn's Compassionate Children, which today supports young adult cancer survivors through a number of initiatives, including financial aid for college. Carolyn is a graduate student pursuing a Ph.D. in Clinical Psychology at Harvard. Carolyn is a Featured Blogger on the Huffington Post & also blogs on Psychology Today & A Beautiful Ripple Effect. In her free time she practices yoga & spends as much time as she can with her family, her friends, & her dog Lila Rose.

Visit Carolyn's blog to download her Affirmations PDF:
Affirmations by Carolyn Rubenstein 5/6

~*~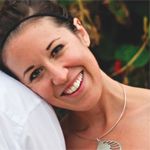 Jess Gonacha Swift is a full-time artist, illustrator, & pattern designer living in Atlanta, GA. She has a BFA from Ithaca College & has been making a living as an artist since the age of 23. She authors a blog: Treasuring, about art, illustration, & inspiration, & runs a successful etsy shop. You can also check out her website. When she's not working you can find Jess outdoors enjoying the sunshine, spending time with her new husband & sweet kitty, Anika, & dreaming about one day living on a houseboat in Amsterdam.

Click here to download her Affirmations PDF:
Affirmations by Jessica Gonacha Swift 6/6
---
Petal Box & Affirmation Card Holder Tutorial

You can download the lovely little petal box over at IS.LY!
Our Cards fit in it perfectly & it's so pretty!
Thanks Melissa!

Download:
Petal Box Template - link

Download:
Affirmation Card Holder - Peach - PDF
Affirmation Card Holder - Mint - PDF

Below is a tutorial on how to cover the box with the paper of your choice or with the beautiful pattern designed by Jessica Gonacha Swift provided for you below, it matches the set!

Download:
Flowered Pattern Design By Jessica Gonacha Swift - PDF



1.
Print out a
Petal Box Template
onto cardstock & cut it out, print the
Flowered Pattern Design
onto text paper
2.
Cover your Petal Box Template with glue on the side
without
the lines
3.
Place the glued side of your box on the back side of your printed pattern, smooth it out so there are no bubbles
4.
Cut the excess patterned text paper from around your cardstock box template, SCORE all dotted lines & make your folds on them, put glue on folded tabs (seen above)
5.
To assemble follow the directions on the Petal Box Template - SO PRETTY!
6.
Download one of the Affirmation Card Holders above, cut it out & take a x-acto knife or razor blade to make slits where the diagonal white lines are, score on the middle line & fold
7.
All finished!!!

~*~

Make this for yourself or someone you care about! Get Creative, make the set your own! Use them for Card Drops - or greeting cards! Whatever you do, let them inspire you!

Have a splendid, spring-filled weekend!
Be Light!


Please remember that Kind Over Matter's Freebies are for personal non-commercial use only. Print them for yourself, give them as a gift but please don't sell or redistribute them in any other way! If you'd like to share any of our projects on your blog you are more than welcome to, we just ask that you link directly to the post & not the PDFs, thanks for understanding!